Following a warm spring and cool, wet summer, we  have been giving the greens much needed relief to get them ready for the winter ahead. 
We have been coring the greens with a large 20mm tine and over seeding with pure fescue seed, followed by an iron sand top dressing.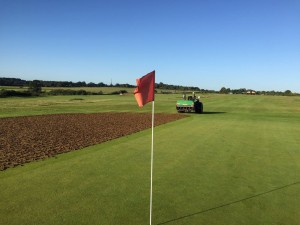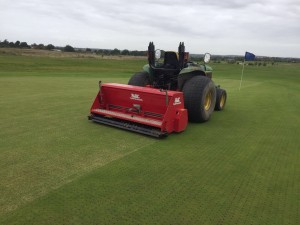 We are already starting to see the difference in the quality of the greens! Watch this space for more updates…..